Kingston, September 12 – The Honourable Olivia Grange, Minister of Culture, Gender, Entertainment and Sport, today signed agreements with Sculptor, Basil Watson to commence work on the statues of Veronica Campbell-Brown and Asafa Powell. 
The renowned Jamaican sculptor was commissioned to design and create statues of four of Jamaica's outstanding sports stars, Usain Bolt, Shelly-Ann Fraser Pryce, Veronica Campbell Brown and Asafa Powell as part of the Jamaica 55 Legacy programme. 
"We have delivered on Usain Bolt, we are about to unveil Shelly-Ann Fraser Pryce's statue next month on October 14 and today I am proud to say we have signed the agreement with Sculptor Basil Watson who was commissioned to do all four statues. We have signed the agreements for the commencement of the work on Veronica Campbell-Brown's statue and Asafa Powell's. 
The maquettes for those statues will be ready later this year so we can have a special unveiling of the maquettes to the media and then early next year those statues will be mounted and unveiled in Statue Park" Minister Grange said. 
The Minister said also that it is important to recognise Jamaicans for their tremendous work and also essential to establish monuments to honour them for the benefit of generations to come. 
The Usain Bolt Statue was erected in December 2017.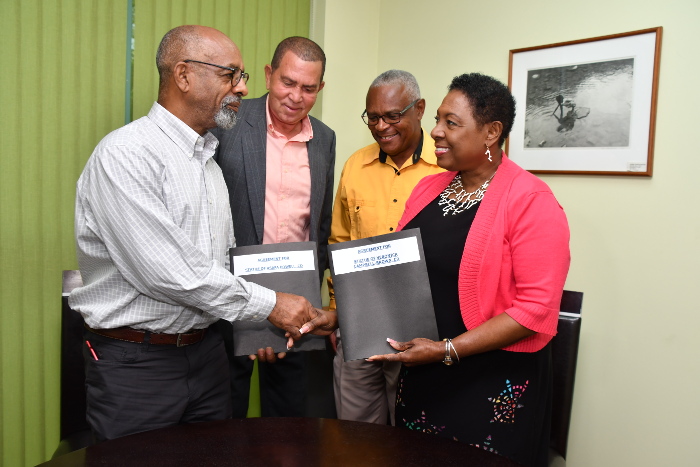 -END-