Kingston, 30 August 2018 – The Minister of Culture, Gender, Entertainment and Sport, the Honourable Olivia Grange, says her Ministry will organise a Service of Thanksgiving for the life of the late Jamaican music pioneer Count Prince Miller. 
Minister Grange said this was one of the commitments she gave to Count Prince Miller when she visited him in hospital in London shortly before his passing. 
"The Thanksgiving Service will be held at the Louise Bennett Garden Theatre at a date to be announced, and will be open to members of the public who wish to pay their last respects to this patriot who has played such an important role in bringing our music and culture to the world," said Minister Grange. 
The Culture Minister said the Government was giving official support to the family of Count Prince Miller in the arrangements for the singer and actor's final farewell both in Jamaica and the United Kingdom. 
The Thanksgiving Service in Jamaica will follow cremation and a service of celebration in the UK on Tuesday, 4 September 2018 at the Holy Trinity Church, Prince Consort Road. The Jamaica High Commission in London will host a repast. 
Clarence Linberg 'Count Prince' Miller passed away on August 16. He had been ill for a while. Minister Grange has described him as the quintessential showman. He was a recording artiste and an actor of note with the James Bond film 'Dr No' and the iconic record 'Mule Train' among his work.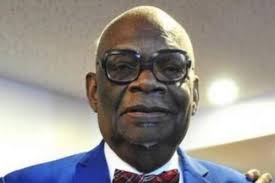 -END-